11 Feb

Starward Whiskey
Born in Melbourne, enjoyed all over the world.
Starward are known to create some of this city's most enjoyable whisky, using red wine barrels to mature their liquids. Sourced from within Victoria, their ingredients are truly local and home grown.
Available on the tasting table, is the newest members of the Starward whisky family. Meet The Solera and The Fortis. Take a sip that will leave you wanting more…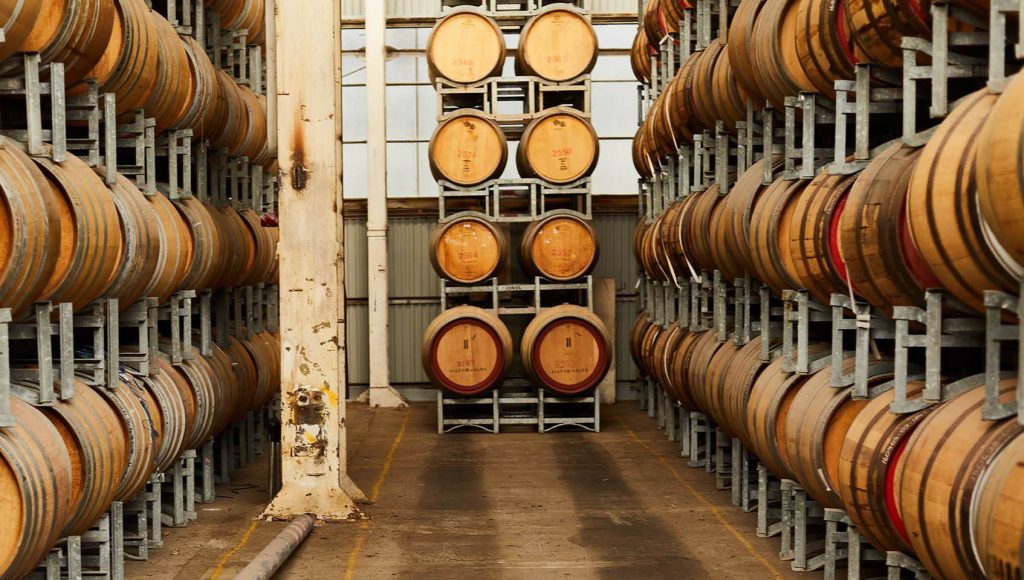 The Solera
Gold Medal Winner at World Whiskies Awards 2016, 2017, 2019.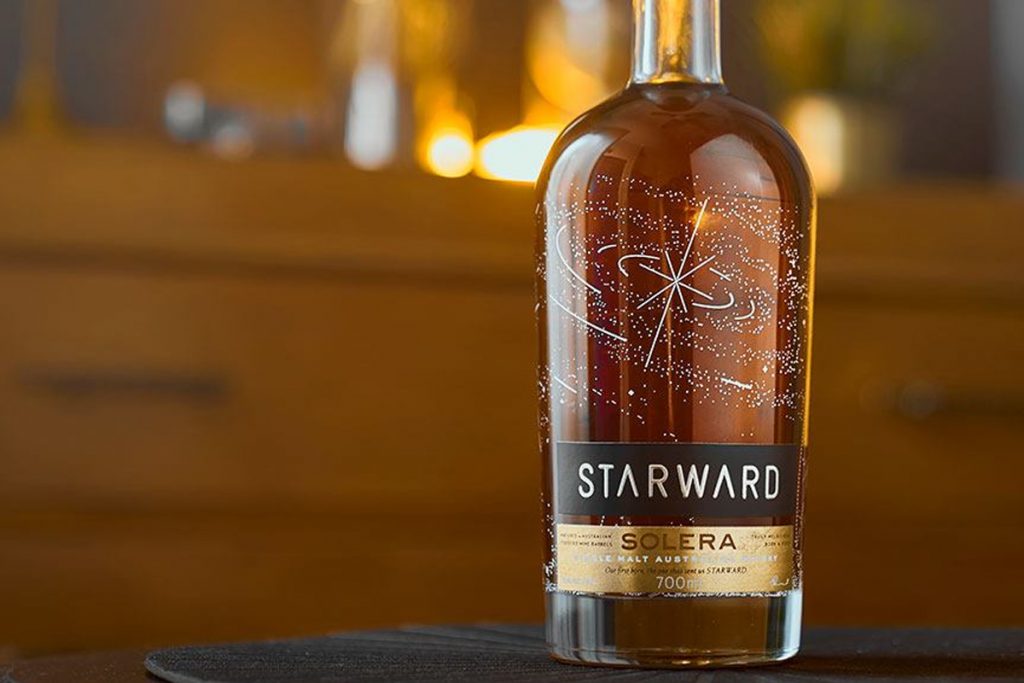 Nose / Bright tropical and orchard fruits, caramel and vanilla.
Palate / Toasty caramel and creme brûlée, banana, figs and sweet spice.
Finish / Juicy and full with a lingering dry spice.
The Solera was the first whisky where the team borrowed from tradition then started asking questions. The result? A whisky deemed world class not just by us, but award judges too.
Every Solera ingredient is from just a day's drive away. A quintessential grain like Australian malted barley was a no-brainer to start with. Then, for a bold, craft flavour, the barley is fermented with with brewers' yeast.

Aged in Apera barrels which is an Aussie fortified wine (similar to Sherry) , adds some seriously flavourful oak to the Solera. Starward's Apera casks mostly come from McWilliams Winery, right on the border between Victoria and New South Wales.
With this elemental maturation, Solera is a neat reflection of Melbourne; wild weather and all.
The Fortis
Full-bodied flavour, velvety smoothness.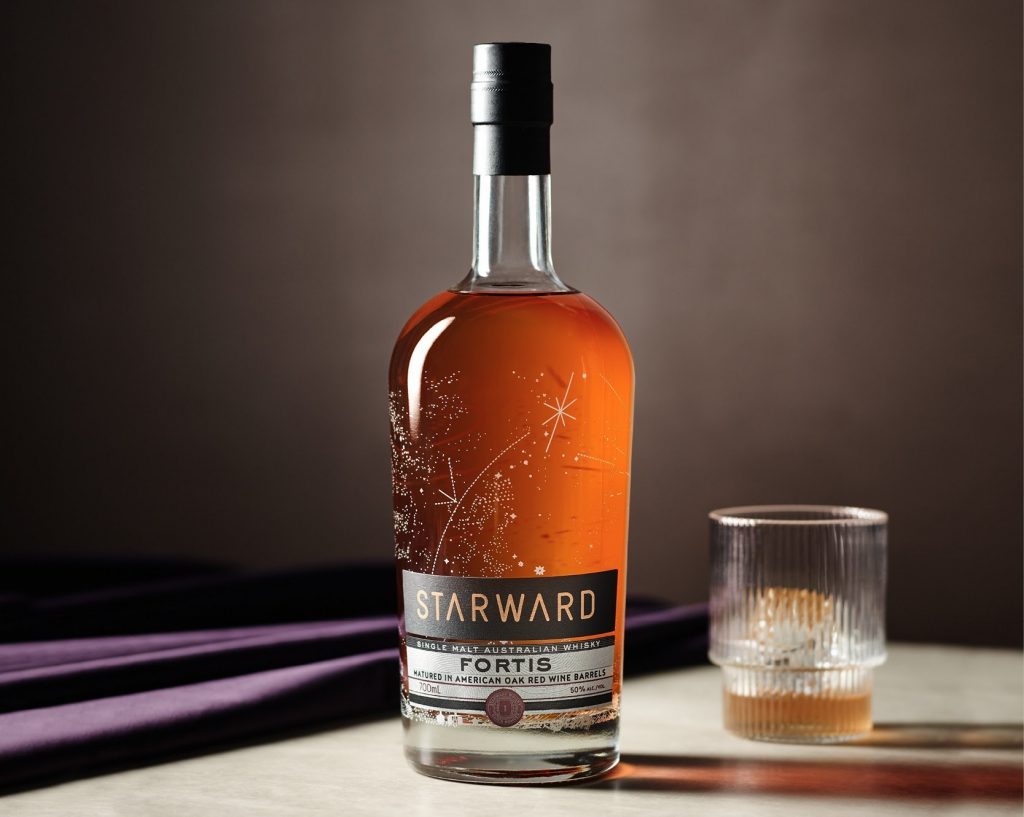 Nose / Madagascan vanilla pods, rich toasted American oak, blackberry jam, raisins, caramelised fig, over ripe plums.
Palate / Upfront vanilla, quince paste, Muscadelle raisins, chocolate ganache, cinnamon & baked banana bread.
Finish / Viscous and long, balanced with a finish of baking spices from the oak and ripe figs & raisins.
Future / Sip straight and savour. Or shake it up in a classic cocktail, like vermouth, campari and orange bitters.
It's one of the highest proof bottlings Starward has ever done, deftly balanced by their signature Starward smoothness. With the toasty oak and vanilla flavour from American Oak, and the juicy red wine profile from the shiraz and cabernet wine barrels, the boldness of Fortis beckons.
Fortis starts and ends with local Australian ingredients and expert Melbourne craftsmanship. We make the single malt with Australian malted barley and brewers' yeast for a flavour-forward character.
The Fortis is only aged in American Oak barrels to give a richer taste and toasty oak and vanilla character. These barrels are mainly sourced from Barossa Valley wineries, where they once held powerful shiraz and cabernets. Some barrels are charred for complexity and most are left fresh, to lend Fortis the intense red wine flavour profile that soaked into the barrel staves.
Reference: All information was sourced from Starward.com.au